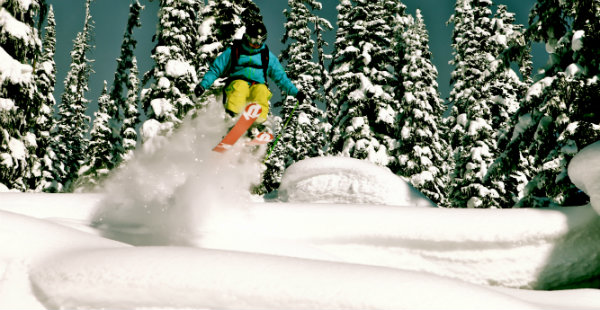 It's been a snowy start to the New Year in Revelstoke, with huge dumps of deep fluffy powder. Twenty seven centimetres of new snow has fallen in the last 24 hours alone and another twelve cm is forecast overnight tonight. The skies are set to clear from Wednesday, so there has never been a better time to enjoy skiing the Revy pow!
Revelstoke Mountain Resort's terrain is unbeatable after this type of powder dump. Picture yourself skiing fresh tracks through perfectly gladed tree runs, popping off powder pillows and landing in the deep snow.
Guests at Bighorn can make the most of these amazing conditions by flying into the wilderness Selkirk Mountains by helicopter direct from the house helipad. Ski untouched powder peaks all day, only stopping for a rest in the heli as you take a lift to the next unspoilt powder bowl.
We still have last minute availability for January 12-19th and limited availability in February and March. Enquire now to secure your space in powder paradise.