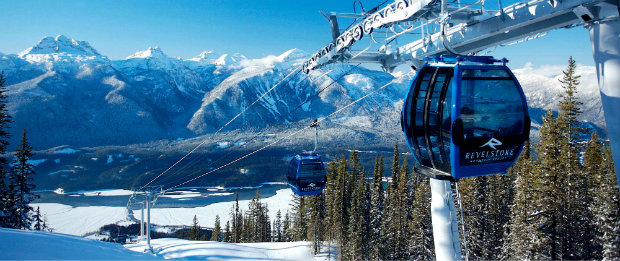 Using a new formula to rate ski resorts, Snowbrains.com have named their Top 10 Ski Resorts in North America. Right up there is Revelstoke Mountain Resort, giving long-established resorts such as Whistler and Jackson Hole a run for their money.
Rankings have been created using the following formula:
Ranking = [Average Snowfall + Access to Challenging Terrain] x Radness Factor. We like it!
Revelstoke's huge annual snowfall (480 inches at the top of Mount Mackenzie), massive inbounds terrain (3121 acres) and North America's highest vertical descent (5620ft) mean it ranks up there as one of the best ski resorts in the continent. "Man, this place is amazing.  I'd love to get back up here.  On a powder day, it seems like there's nobody here and the terrain's incredible.  I gotta get back."  – Arne Backstrom, 2010 Overall FWT Champion.
Aside from the awesome resort skiing, what sets Revelstoke apart is access to millions of acres of world class heliskiing. The lucky guests at Bighorn can either ski the resort, or take to the skies from the private house helipad. Now that is rad.