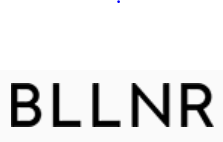 BLLNR (Billionaire) is a platform for Entrepreneurs, Business Leaders and Creatives in Singapore and we're proud to have been listed in their shortlist of The Most Luxurious Ski Holidays for 2018.
"Bighorn Revelstoke in Canada was voted 'World's Best Ski Chalet' at the World Ski Awards three years running"
(actually, please forgive us for pointing out that it was 4 years running as well as 'Canada's Best Ski Chalet' for the last 6 years) ….
"and after a peek inside, it's not hard to see why. Sleeping up to sixteen people in eight stunning bedrooms, Bighorn comes with roaring log fires, traditional wood furniture and glistening chandeliers to give off a true, traditional feel. With your own private chef, you can work off the sumptuous breakfast by taking a helicopter from your private helipad up to the mountains before coming back to relax in the hot tub as you wait for your four-course evening meal, cooked to perfection by your in-house award-winning chef".
Lets make 2018/19 another Bighorn season to remember!