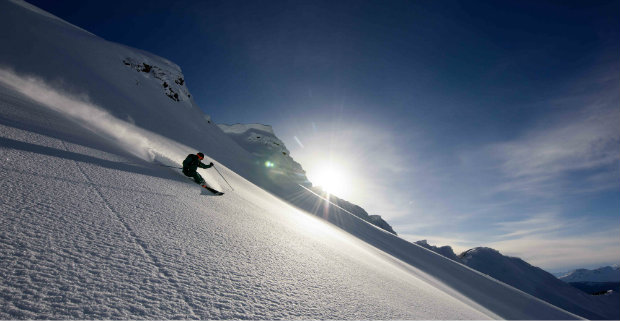 We often get asked which is the best month for snow and skiing in Revelstoke. Our answer is that it depends – not only on Mother Nature, but also on what kind of skiing you like. So whether you want steep and deep in the trees or cruisey pow in the high alpine glaciers, check out our guide below:
December: Its dumping. We get heaps of snow, but visibility up top can be a challenge. So if you want to fly through the trees getting face shots, a pre-Christmas break is for you.
January: On average the snowiest month of the year. A safe bet for deep powder, a good snow base and awesome conditions.
February: Typically our busiest month – a good balance of snow and sun as conditions move towards spring skiing.
March: Longer days, stability and clear skies with heliskiers getting access to the high alpine powder bowls and glaciers.
April: Excellent conditions at high altitude, sunshine and spectacular views.
* Please bear in mind these are generalisations and conditions can vary.